I cannot believe I have to actually spell this out, but no, I don't want to see your nude photos in women's lingerie.
It started like so many things do: Debating current events on Facebook. Trump, mainly. Sharing satirical articles because yes, y'all, I'm left-wing but I can appreciate some good satire – I still don't get why this leaves so many people shook.
Unfortunately the far-right side of the political spectrum tends to recycle their arguments so debating with them isn't as much fun as with people who actually research. Sorry not sorry if I don't reply – it's not because I don't have any counterarguments for your essay on why Donald Trump will save us all, it's because I realize I'd be wasting my energy anyway.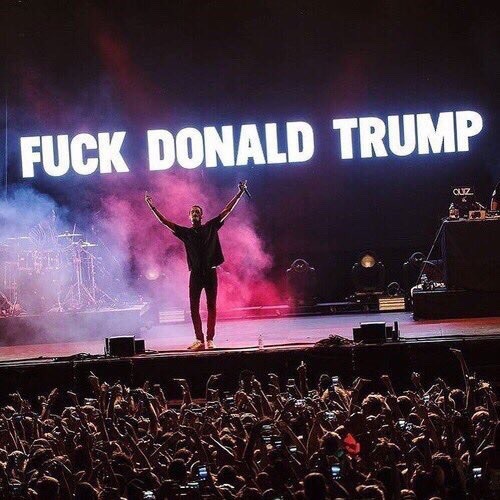 After a website I wrote a handful of articles for when I was fourteen went from being a broadly carried discussion platform to a right wing-oriented bashing platform (which was, still is, taken seriously by part of the media world) I decided there was no point in writing for them any longer. That was never really a big deal – I kind of naturally shifted between different kinds of online media at the time. Some of the frequent commenters on my articles there had become Facebook friends, which I didn't really mind. Only once did someone send a slightly sexual message, and I had easily shut him up with the words 'I'm a minor, so what you are doing is illegal. Also, unasked for.'
Other than that, there never really was a problem. If I'd share articles I had written for other sites they'd comment, if I posted a weird selfie with some friends from school they'd like it. Kind of like uncles do, if you will.
And, in all honesty – I thought it made me cool, Being Friends With Adults. I got a fair amount of recognition for my writing at the time and I loved it. For the first time in my life I had discovered something I was genuinely good at. I was fourteen and eventually ran an editoral staff consisting of people in their late teens and twenties. I won't lie about it: My media shenanigans made me a popular person in school, rather than the loser I had always been. If online friendships with older men were the price I had to pay for my new life, I figured, I'd do it in a heartbeat.
I wasn't very aware of the weird-ass power dynamic that existed between me and [a certain part of] my readers. I mean, I might have been quite socially aware for a fourteen year old, I was also a fourteen year old. Getting the recognition I got made my secundary school times kind of odd – which is something I'll discuss more in depth in another post. The steps and missteps I made those years were visible to everyone, which is not unusual for the generation that grew up online but in my case, the people who saw me stumble were not only my peers and family members. They were also a fair amount of Well Known Internet People, a bunch of Random Strangers Who Read My Articles, and Kids From School Who Knew Me But I Did Not Know Them. My online life was under a magnifying glass. This was not only bad, because it also gave me the chance to speak out about topics like mental illness for a broader audience, but let's be real: it wasn't always good, healthy, or fun.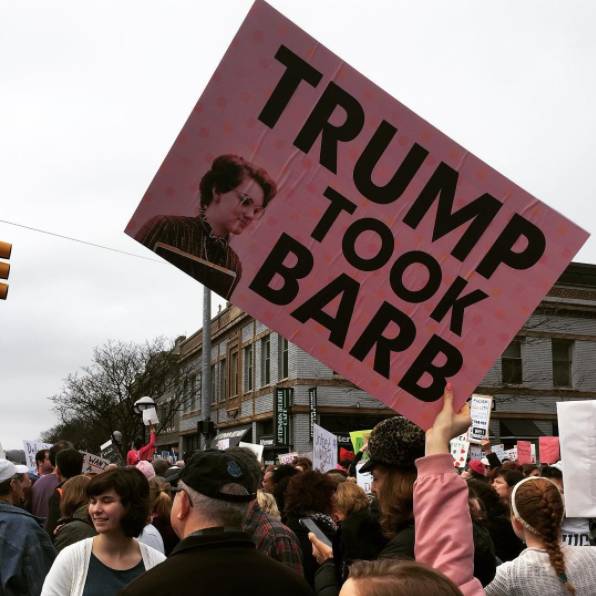 Let's fast-forward for five years, shall we? 2017. A weird orange billionaire flip-flop politician is the leader of the free world. I think this is what they meant with dystopia. The Maya Calendar ending in 2012 was real, and the end of the world was metaphorical. Who knew that the end of the world would come crashing down on us like this, rather than as some kind of lava meteor shower?
It's not a secret that I'm not a fan of the Trump presidency, and it's not a secret that I like witty internet jokes either, so when those two come combined, I'm sharing them. (In all honesty, my Facebook is more of a hodgepodge of shared posts, rather than anything about me. But okay, theoretically, that also says a lot about me.) And those aforementioned adults? Well, they commented on EVERY. DAMN. POST. I. SHARED. Not because they had something to add to the conversation, but because they wanted to be told they're right. I mean, at this point, they had pretty much evolved into trolls. Or devolved, maybe. And they did what trolls do best.
But that's not the problem. Sure, disagree with me. I don't mind.
Another thing that I do not keep a secret, however, is that I stand for LGBTQ+ rights. Call me a 'social justice warrior', blah blah, why is that even an insult though, but I think that if someone would be happier if their passport stated another gender, or none at all, that is something we need to make happen. It's not endangering anyone and if it's gonna make a group of people feel more at peace with themselves and the world in general, there is literally not a single reason we should prevent it. Same goes for similar situations. I speak out about this. My 'alt-right buddies', ahum, did not really agree with me and started sending me transphobic memes. When I shared my experiences with catcalling and street harassment, something similar happened: I started getting messages that would pretty much equal virtual catcalls.
As this happened, I started cleaning out my friend list, which at that time counted over one thousand people I barely ever spoke to, let alone saw in real life. Not all of them are problematic – in fact, most aren't! – so I tried to just throw out anyone I expected to be trouble in the foreseeable future, and I went on with my life. I seemed to have solved the problem.
Until it turned out I hadn't.
"Narita?"
"Narita?"
"Can you please answer me?"
I did. Not that I knew this person, but I did. It was late, the bleeping of my phone was screwing with my sleep, but this person probably had worse things to worry about, or they wouldn't have contacted me at this time.
Right?
So I answered, and a middle-aged guy with a wife and kids unloaded his issues on me. It turned out he was struggling with his gender identity and had started crossdressing. I told him that if that would help him, there wouldn't be anything wrong with it, and that anyone who cared about his wellbeing would probably think the same. I put away my phone and pulled my blanket over my head, until I heard another bleep.
"Am I gross? I am gross, right? Sorry. Sorry for existing."
I told him he wasn't, that it was not something he had to be ashamed of.
I did not tell him I would like to see pictures of him in his wife's underwear.
He sent them nonetheless.
It wasn't so much about the underwear, by the way. I just don't have the desire to see nude, or barely dressed, pictures of anyone, really, and especially men that could have been my dad, age-wise.
I did not reply, but he replied to my silence.
"Wow. I didn't know you were a transphobe."
I know I'm not – and he probably did too. It was strange – this person had shared posts making fun of trans and non-binary people before. Did he do that to 'fit in'? Or did he contact me just to troll?
"I thought you were progressive."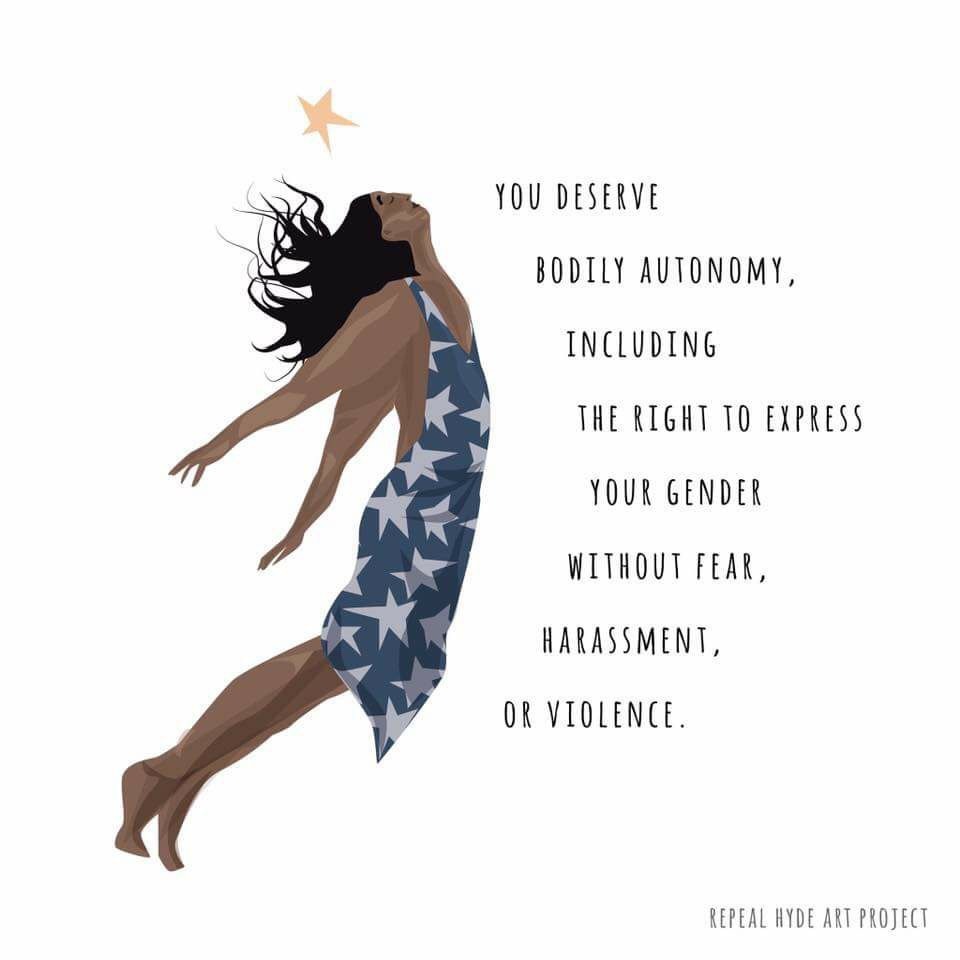 This (mostly one-sided) conversation proceeded, and I wasn't sure whether he was being serious, or whether this was a really elaborate troll. I mean, taking pictures of yourself in a bra and sending them to someone is kind of… over the top, even for trolls. In case he wasn't trolling me, I wanted to support him, really. If you're a middle-aged right wing-oriented man, married with children, and you're so desperate you're willing to reach out to a (at that time) teenage blogger… then the least I could do is not turn you away.
But even though I sent him supportive replies, he kept going with messages of self-loathing and photos. It became more clear that this probably wasn't about support – he wanted a certain answer from me. "His group" had ridiculed, blackmailed and bashed activists and bloggers before, published screenshots from private conversations, and the like. That was probably where this was going. Right?
However, what if it wasn't? What if this was serious? What if all this man needed was someone who would not judge him?
I've always been someone who puts herself into a caregiving role whenever the need for someone to assume that role arises. It's self-destructive and has broken me more than once because here's a simple truth: You can't help everyone. Not in real life, but especially not online.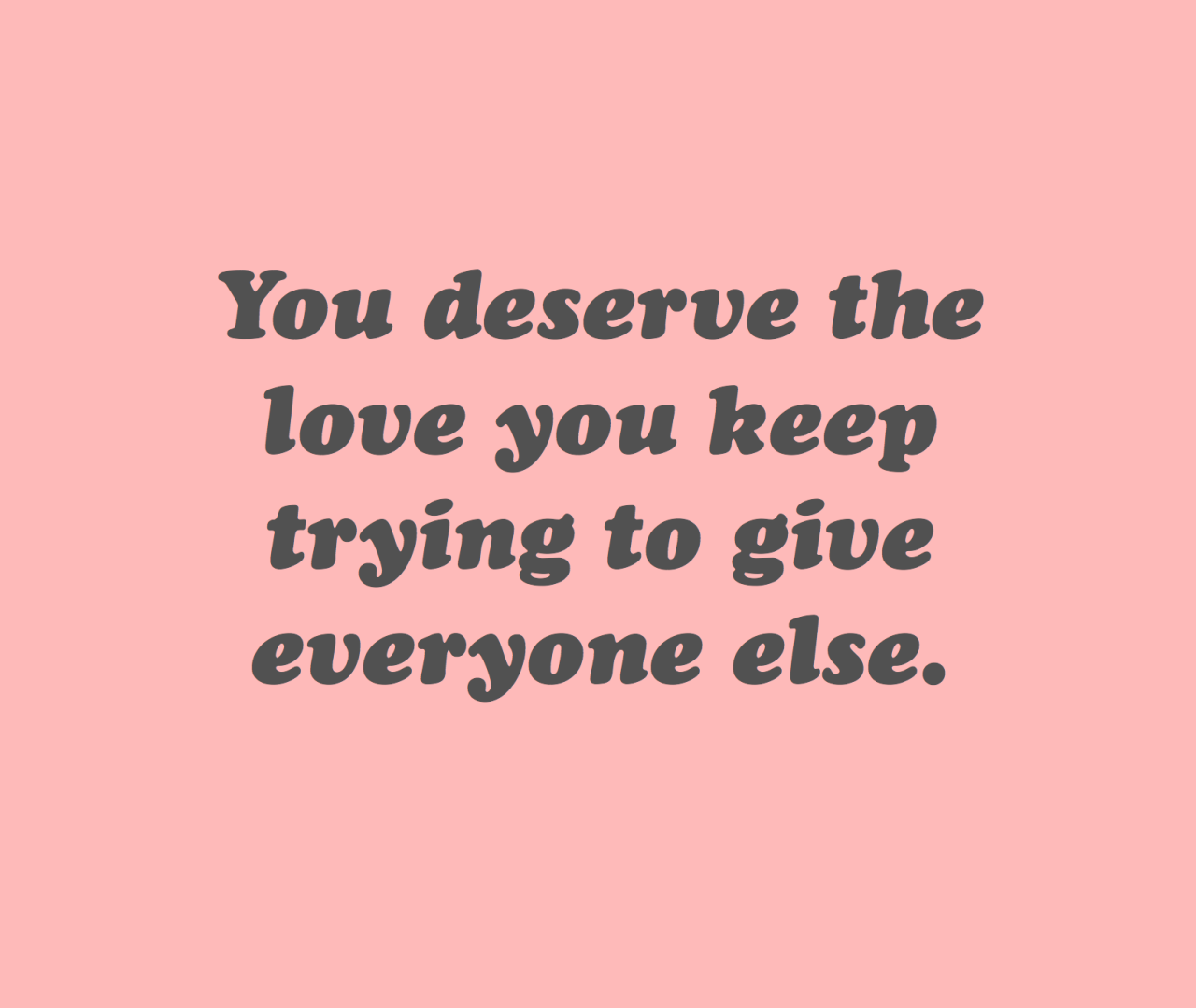 Maybe he was really struggling. Most likely he wasn't. Most likely, he was a troll who just really went for it. 
Maybe it doesn't really matter. Even if he was serious, it's not my responsibility.
I am not a counsellor. I can't help everyone.
It's okay to put my own peace of mind before someone elses when necessary.
The internet is a strange place which seems to erase people's boundaries, so it's even more important to defend yours.
I just need to keep repeating that to myself.