Hi. If you noticed my absence over the last two months, let this be your official notice that I'm back!
I'm sorry about abandoning this blog (as I tend to do every now and then, tbh) but a lot of things have happened lately. I've turned 19, for example, which feels pretty old. I've unfortunately also been inpatient for a short while again. And, on a brighter note, I've started my higher education! Even though my health is still wacky, it helps having something to wake up for.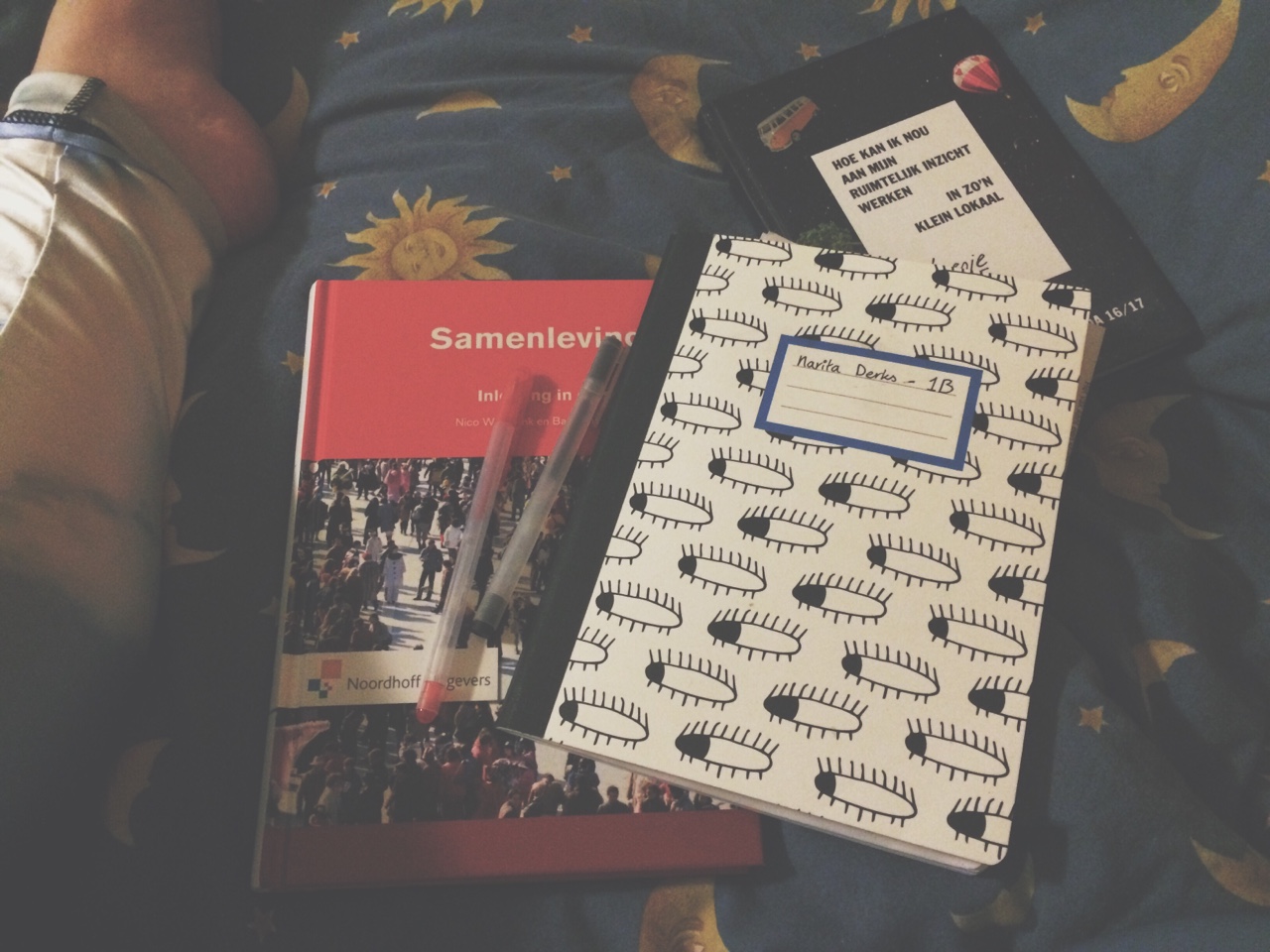 This is one of my school books. I'm doing social studies at the Amsterdam University of Applied Sciences. It's a teaching course, which means I'll be teaching secundary school students; the first internship starts in february! The other people in my year are nice and the classes are really interesting, and being in Amsterdam just generally makes me happy. It makes me feel like maybe, there's a place I can belong.
I hope I'll be writing here more often now that there's more happening in my life that's worth sharing on here.